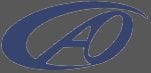 In July of 2007, Oberwerk Corporation formed a joint venture with Yunnan Optoelectronics Co. Ltd., in Kunming, China. The new company is called YunAo Optics Co. Ltd. While the literal translation of YunAo in Chinese is "Cloud of Mystery", the name is actually just a blend of Yunnan Optics and Oberwerk (Oberwerk is pronounced "Ao Bei Wei" in Chinese). YunAo Optics employs approximately 100 engineers, assembly workers, and managers, and manufactures Oberwerk's three flagship products- the 25/40×100 "Classic", 25/40×100 "Contemporary" and BT-100-45.
Kevin Busarow, president of Oberwerk Corporation, is a major shareholder of YunAo Optics, and sits on the Board of Directors. This gives Oberwerk direct influence over product design, production, quality control, and global distribution of YunAo products.
Some of our American customers are concerned about out-sourcing of jobs to China. Let's be clear- from the start, our binoculars have been manufactured in Kunming, China, which for the last few decades has been known as the "optics capital of the world". By forming YunAo, and moving Quality Assurance and Distribution to Oberwerk's headquarters, Oberwerk has actually created a few new jobs right here in Dayton, Ohio.
After attending YunAo's 2nd annual board meeting, Kevin Busarow spent a day with YunAo's engineers and assembly workers, exchanging methods and techniques for obtaining the highest-possible optical performance from our "BT Series" products. This type of close cooperation between these two companies on opposite side of the globe will insure that Oberwerk giant binoculars are the best value on the market considering performance, appearance, product support, and cost.