Replacement/Refund Policy – up to 15 days after delivery
Our Quality Assurance Department thoroughly tests every binocular and tripod at time of purchase, to be sure it is as perfect as possible, and we take great pride in delivering products that are the best value on the market. However, if you are not satisfied with your purchase for any reason, for up to 15 days after delivery, you have two options-
We will replace the product and cover all shipping charges (Continental USA only) via standard Ground shipping. Alaska, Hawaii, and International orders will incur a portion of the cost of shipping.
We will refund the full purchase price of the product (no refund for shipping), if it is returned to us in new condition. A pro-rated amount will be refunded if product is not received in new condition. You must first contact Oberwerk to obtain a Return Authorization Number. Returns will not be accepted without a Return Authorization Number.
Limited Warranty – LW Series, Sport HD Series, Sport ED Series, Deluxe Series, SE Series and Ultra Series Binoculars, 2000 Monopods, 3000 tripods, 4000 tripods, 5000 tripods – up to 2 years after purchase date
Limited Warranty – Long-Range Observation Binoculars, XL Series Binocular Telescopes, TR3 Tripods – up to 3 years after purchase date
Oberwerk warranties that if your binocular or tripod develops performance-compromising problems due to defects in materials and/or workmanship within the warranty period, Oberwerk will repair or replace your binocular or tripod without charge. Please contact us for authorization before returning your binocular. You pay shipping charges to Oberwerk, we cover return shipping for customers in the Continental USA. Alaska, Hawaii, and International customers will be charged a portion of the return shipping cost. Warranty excludes water intrusion, and other problems Oberwerk determines to be caused by accident or misuse of product. Warranty applies only to the original purchaser and is non-transferable, and proof of purchase from Oberwerk or an authorized Oberwerk dealer must be included with the product.
Out-of-Warranty Repair-
For binoculars that are no longer under warranty, or that Oberwerk determines to be damaged due to accident or misuse, see the Out-of-Warranty Repair process.
Warranty Repair Procedure-
Carefully package the binocular to protect it during shipping.
Enclose a copy of the Sales Receipt in the box.
Enclose a note explaining the problem for our repair department. Include your name, shipping address, phone number and/or email address.
OBERWERK® Lifetime Binocular Exchange Program–
When a binocular is seriously damaged or needs extensive out-of-warranty repair, exchanging it for a new unit is often less expensive than repairing the binocular. Customers may exchange their binocular, regardless of age or condition, for a new binocular of the same model, at 25% off the regular price.
Shipping Address for Warranty Repair-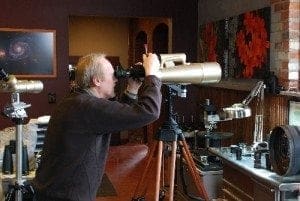 Oberwerk Corporation
ATTN: Repair Dept.
1861 Wayne Ave.
Dayton, OH 45410
(937) 640-1040
For any questions regarding warranty and out-of-warranty service for OBERWERK® products, please contact us at [email protected].