XL Series Binocular Telescopes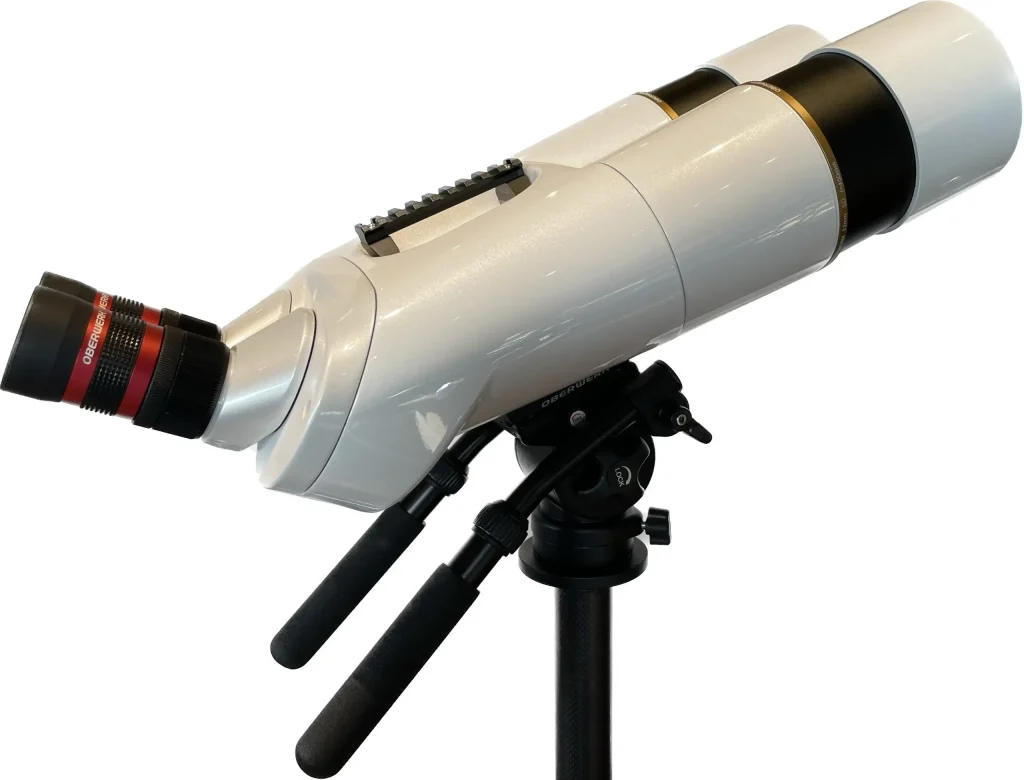 High-Powered Binoculars
Oberwerk XL Series Binocular Telescopes are simply the most-powerful, versatile, and highest-quality binoculars on the market. Accepts any 1.25″ telescope eyepieces, allowing magnifications approaching 100x (BT-120XL-SD and BT-127XL-SD), with excellent image quality.
The XL Series, featuring magnesium alloy construction and ED objectives, sets a new standard for optical performance, portability, and affordability. Nothing else on the market comes close. Waterproof and nitrogen-filled, the XL Series features a 3-year Limited Warranty.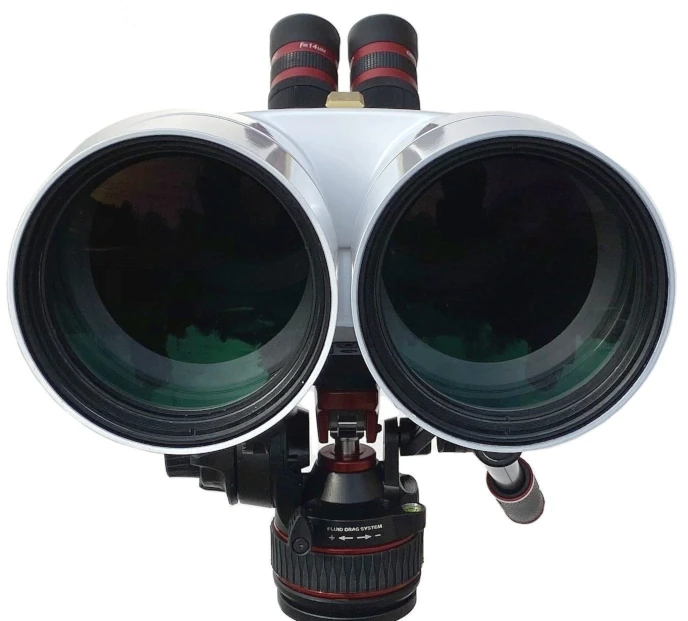 XL = EXCEL
The standard for optical performance. All include either ED or SD glass objectives and our 14mm eyepieces with a 70º AFOV.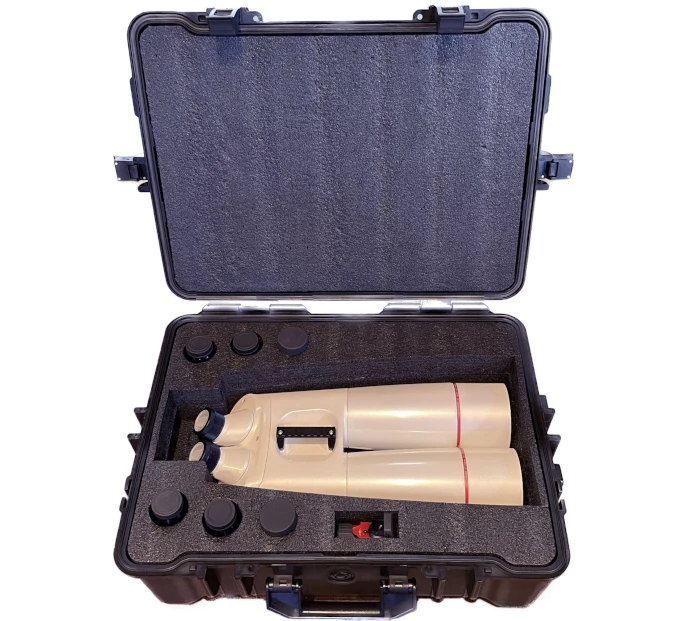 XL = eXtra Light
What good is a binocular if you can't take it anywhere? Our extra light construction allows for easy portability and setup.
BINOCULAR TELESCOPES

Model

Features*
Effective
Aperture

FOV
FOV
@1000m

AFOV
Usable
Eye Relief

Exit Pupil

IPD Range
Min.
focus

Length
Weight
(lbs.)
Price
(USD)
BT-70XL-ED
ED (FK-61), f/5.6, fl=390mm, 45°, 1.25″, 28x (70°), WA, WP, HD case
100%
28x-2.5°
44m
70°
15mm
2.5mm
50-80mm
25m
13.5″
8.5
$1,495
BT-82XL-ED
ED (FK-61), f/5.5, fl=450mm, 45°, 1.25″, 32x (70°), WA, WP, HD case
97.6%
32x-2.2°
39m
70°
15mm
2.5mm
50-80mm
25m
16.5″
10.3
$1,995
BT-82XL-SD
APO FCD100, f/5.5, fl=450mm, 45°, 1.25″, 32x (70°), WA, WP, HD case
97.6%
32x-2.2°
39m
70°
15mm
2.5mm
50-80mm
25m
16.5″
10.3
$2,395
BT-100XL-ED
ED (FK-61), f/5.6, fl=560mm, 45°, 1.25″, 40x (70°), WA, WP, HD case
96%
40x-1.75°
31m
70°
15mm
2.4mm
50-80mm
25m
21″
12.5
$2,495
BT-100XL-SD
APO FCD100, f/5.6, fl=560mm, 45°, 1.25″, 40x (70°), WA, WP, HD case
96%
40x-1.75°
31m
70°
15mm
2.4mm
50-80mm
25m
21″
12.5
$2,995
BT-120XL-SD
APO FCD100, f/5.6, fl=670mm, 45°, 1.25″, 48x (70°), WA, WP, HD wheeled case
98%
48x-1.46°
26m
70°
15mm
2.75mm
57-80mm
25m
25″
19.5
$3,995
BT-127XL-SD
APO FCD100/FK-61 triplet, f/5.1, fl=650mm, 45°, 1.25″, 46x (70°), WA, WP, HD wheeled case
99.2%
46x-1.52°
26m
70°
15mm
2.75mm
57-80mm
25m
24″
24.5
$5,695
What our customers think